What is

.

b
What is .b?
Info for teachers, parents & students about learning & teaching mindfulness. [More]
New BJP Research Study
Exeter/Cambridge study published in the British Journal of Psychiatry details the effectiveness of the Mindfulness in Schools Project and the .b curriculum. [More]
What is Mindfulness?
What is Mindfulness?
Understand what it is and how it can benefit school communities. [More]
Where is the Evidence?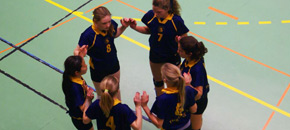 Where is the evidence?
Access research about mindfulness for both adults and kids. [More]
Teach

.

b

Certification Course dates for Spring and Summer 2014
Dates

Location

Registration & More Info

Click here to see the full 2014 schedule
July 1st, 2nd, 7th & 8th, 2014
Amsterdam, Holland
Details and registration
July 10th - 13th, 2014
Manchester, UK
Details and registration
July 14th - 17th, 2014
Dublin, Ireland
Details and registration
July 28th - 31st, 2014
New York, USA
Details and registration
July 29th - August 1st, 2014
Helsinki, Finland
Details and registration
August 14th - 17th, 2014
Ottawa, Canada
Details and registration
August 21st - 24th, 2014
Vancouver, Canada
Details and registration
August 26th - 29th, 2014
London, UK
Details and registration
Sept 30th - Oct 3rd, 2014
Vienna, Austria
Details and registration
Mindfulness Research
Researchers find that those children who participated in the
.
b
mindfulness programme reported
fewer depressive symptoms, lower stress and greater wellbeing
than the young people in the control group.
Approximately 80% of the young people said they continued using practices taught in MiSP's mindfulness curriculum after completing the nine week programme. Teachers and schools also rated the curriculum as worthwhile and very enjoyable to learn and teach.
Mindfulness for Teachers: A pilot study to assess effects on stress, burnout, and teaching efficacy. Despite the crucial role of teachers in fostering children's academic learning and social–emotional well-being, addressing teacher stress in the classroom remains a significant challenge in education.
This study reports results from a randomized controlled pilot trial of a modified Mindfulness-Based Stress Reduction course (mMBSR) adapted specifically for teachers.
Conference 2013
Thank you to the nearly 700 attendees who joined us for last year's Mindfulness in Schools Conference on March 27th in London.
We are especially grateful for Jon Kabat-Zinn's generous contribution of time as he shared his inspiring vision for mindfulness in education. It was wonderful to hear teachers' and students' experiences with the .b programmes in the classroom, the research base, and the political context.
See more photos of the Mindfulness in Schools Conference 2013 on our conference page.
Featured Media
Chris Cullen on BBC Radio
A great clip (05:12) from BBC Radio and MiSP co-founder Chris Cullen on his mindfulness work with parliament:
Westminster Hall Video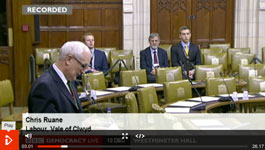 Watch the video of Chris Ruane, MP, leading a debate on mindfulness in education in Westminster Hall on 10 December 2013. Click here to watch.
ITV Wales reports on

paws

.

b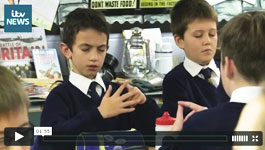 Watch ITV Wales reporting on paws .b, our new primary school mindfulness course. Click here to watch.
Richard Burnett speaks at TED:

Watch this captivating TED talk as Richard Burnett, founder of .b, guides us through a short mindfulness meditation, shares his experience of teaching mindfulness in schools, and reveals some of the amazing benefits being mindful can bring to the classroom.